Read from May 01 to 03, 2016
Note: CLAIMING THE REBEL'S HEART has been republished as HER REBEL HEART and is available in Kindle and print editions from Amazon. The copy I had was of Claiming the Rebel's Heart.
Synopsis: War divides families…love unites hearts…
Herefordshire, England 1643
As the English Civil War divides England and tears families apart, Kinton Lacey castle is one of the brave few loyal to the roundhead cause.
With her father away, Deliverance Felton will do whatever it takes to defend her family home against the royalist forces ranged against it. She can shoot and wield a sword as well as any man and anything she needs to know about siege warfare she has learned from a book…but no book can prepare her for what is to come.
Captain Luke Collyer, soldier of fortune and a man with his own reasons for loyalty to the parliamentary cause, is sent to relieve the castle. Everything he knows about siege warfare in general and women in particular he has learned from experience, but when it comes to Deliverance Felton has he met his match?
Deliverance will not give up her command lightly and Luke will have to face a challenge to his authority as fierce as the cavalier foe outside the walls. He will do whatever it takes to win Deliverance's trust but will he run the risk of losing his own, well guarded, heart?
Bookish Things: 217 pages. The cover is suitable given the genre, but it's not my favourite of Alison's.
Where to buy: Amazon on kindle for $2.91 or paperback for $9.62
My Review: 
Bookshelves: aussie-authors, indie-author, amazon-freebie, autumn-2016, aww2016, aussie-author-challenge-2016, may-2016, 4-star-review, a-lil-sexy, historical-fiction, romance, smirk-worthy
The year is 1643, and England is at the height of civil war. Families and towns have been torn apart by people taking different sides in the battle. Follow the King or the Parliament, your choice will dictate your path.
Deliverance and Penitence Felton (yeah I really didn't like their names!)


But soon enough I figured they were appropriate for the time period and let it go, especially when they started using shorter nicknames (Pen and Liv) at times.
The story was a typical Alison Stuart historical. Strong women in tough situations thrown together with hunky men and forced to deal with the situation together, even if they don't want to initially. The recipe is a good one, and it works in every one of Alison's books I've read.
I liked too, the dichotomy between Deliverance's stubbornness and Penitence's typically soft female role for that time. One is decisive and fiery (Liv), the other demure and wise in the ways of running a household (Pen), one is deeply in love (Pen) the other is aghast at the idea of needing a man (Liv). It really works well, and when twists and turns happen under the pressure of the besieging armed forces, the outcome is rather amusing.
I quite liked the first fiery scenes with Deliverance and the man sent by their father to protect their home, Captain Luke Collyer. The way in which they irritated each other was amusing.
The same sort of dichotomy could be seen in other supporting characters, and it was used well, if a little caricatured in the extremes. Add in a little intrigue and you've hooked me.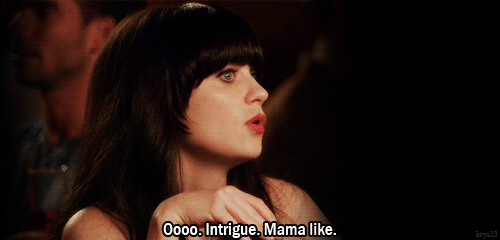 The heat level of this story is quite low. The intimate scenes are rather gentle and lovely, nothing too explicit. Certainly suitable for those who like sweet to moderate romance and sizzle-factor.
The overall feel of this book is quite polished, though I did notice a few small typos and issues that the author has already advised will be fixed ASAP.
Things I noticed:
In the first 30% of the book Deliverance's eyes change from blue to grey and back again (but I didn't note exact spots, sorry).
30% – … had to drive (her) away with cruelty…
45% – … their weapons to(o) slow too(delete o) load.
– … then gave them a wry smile.(space)"The…
75% – …clenched together, , (delete space and second comma) planning…
90% – …ordered them to be tied them (delete them) in pairs…
97% – "And and (delete second and) for His sake…