Read from October 20 to 21, 2015 — I own a copy
Synopsis: Lola is ready for a change. She's blown the first half of the eighties drifting aimlessly through Miami's cocaine-fueled nightclub scene, so when a sweet-talking stranger comes to town she allows him to sweep her off her feet and clear across the country.
Predictably, things in California don't go according to plan and Lola finds herself on her own for the first time in her life. A new job offers her a second chance at a fresh start, but just when things begin to fall into place a reckless workplace affair leads to a friend's disappearance, exposing two dead girls with one man in common.
Ensnared in a web of deceit and danger, Lola must decide whether to run from her troubles once again or take a stand and fight for her new life—only this time, she's threatened with more than just the loss of her new found independence.
Bookish Things: 247 pages. The cover is striking and very suitable to the story.
Where to buy: Amazon on kindle for $0.99 or Smashwords for $3.99
My Review: 
Bookshelves:
blog-review-req
,
indie-author
,
indie-review-copies
, 
smashwords-review
,
spring-2015
,
3-star-review
,
a-lil-sexy
,
crime
, 
editing-required
,
mystery
,
romance
,
smirk-worthy
Derrolyn doesn't fail to deliver an engrossing and twisting story.
Set in the 80s, Lola is a 20-something young woman who hasn't really worked out what she wants to do with her life, but when she meets Randy who offers her parties, a high-flying life and fun, well how could she possibly say no?!
Now, I liked Lola. She seemed like a genuinely nice character. Albeit a bit of an emotional one. At times she felt like she was a lot younger than she was meant to be, but perhaps some women are just like that.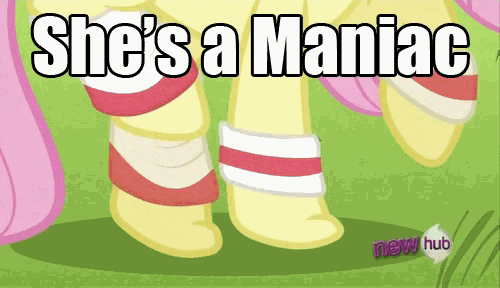 When things in California don't go according to plan, Lola ends up working at a hotel as a cocktail waitress, and finally stands on her own two feet.
The 80s drug scene plays a prominent, but not major part in the story and I think, if you don't have enough personal knowledge of this time, Derrolyn wrote enough into the story to give you a strong sense of how things were at that time in history.
Moving on!
Enter Sam. Now the one thing about Sam that stood out to me (probably because Derrolyn mentioned it a few times) was Sam's gorgeous blue eyes. But I couldn't get past seeing something like this:


Every time Sam was mentioned. I love Bradley Cooper, especially when he's got NZT-blue eyes, but let's talk about something else other than his blue eyes, shall we?
I also liked Sam, but I hated what he did to Lola. And before you jump to conclusions, I'm not referring to any sleaziness or anything… I hated how crazy he made her.
One minute:

The next:

Ok, let's get to the story.
The web of deceit that Lola finds herself in, well it doesn't really start until about 60% of the way through the book. The first 60% is spent finding out about everyone that visits the bar, introducing the characters and generally filling in 80s detail.
Perhaps because of the time, the women seemed easier (and yes I mean that in the way it sounds) all a guy seemingly had to do was:

And women flocked to them. And then it was like rabbit mating season!

Ok, I'm getting off topic here…
The bad guys were, annoyingly bad, and I ended up feeling like:

Overall, the story was enjoyable, but it could have been set pretty much anytime and still worked. A lot of the bulk of this story was spent setting up the 80s scene and while it worked in this instance, I don't think it was needed. The story stood on its own merits, but was bogged down with lots of 80s references and the promiscuous, partying lifestyle of the era.
Oh, and I quite liked the little recipes at the end. A nice, unique touch. I think I might try some of them myself!
A few things I noticed:
38% – …while hoping that that (delete that, insert at) least…
39% – …gratitude in his eyes as she made small talk with (delete with) while he…
63% – Light bulb moment about Sam!! (It was the wrong idea, but it was close! I'd predicted the ending here!)
75% – He(r) face flushed hot…
**Note: I was provided an electronic copy of this book in exchange for an honest review**